Pricing
Float
ONE TIME TUBE FLOAT
​Adults – $10
Children under 12 – $5
Children under 3 are FREE
ALL DAY TUBE FLOAT (go as many times as you want)
​Adults – $15
Children under 12 – $7.50
Children under 3 are FREE
CANOE RENTAL
​$45 per day
Maximum of three per canoe
KAYAK RENTAL
​$35 per day
One adult per kayak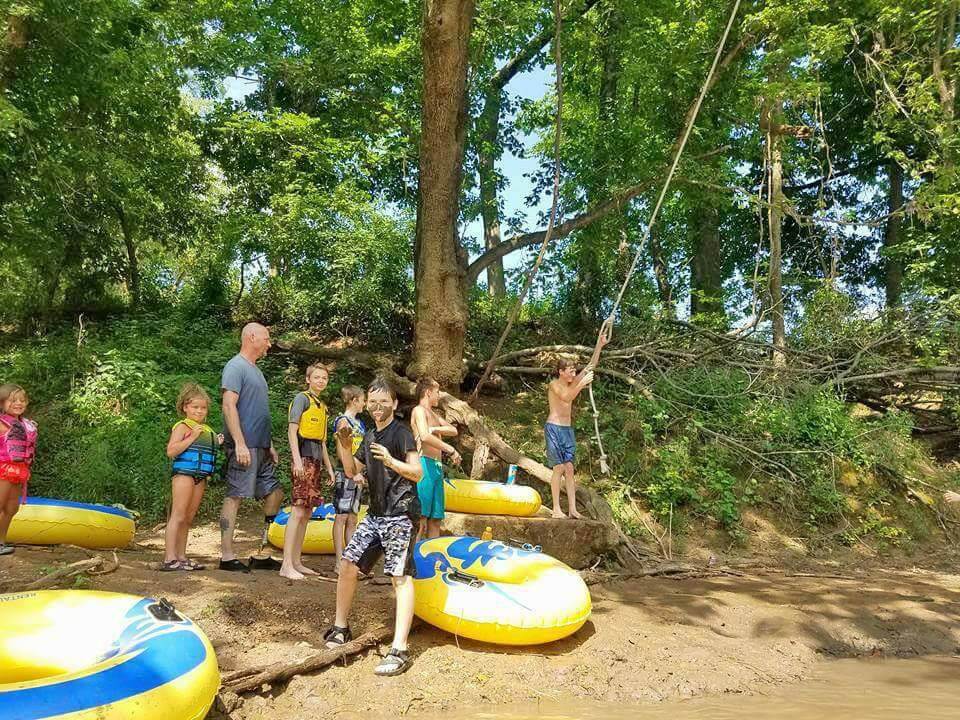 ---
Camp Tomahawk's Top 10 Reasons to Float the James River
---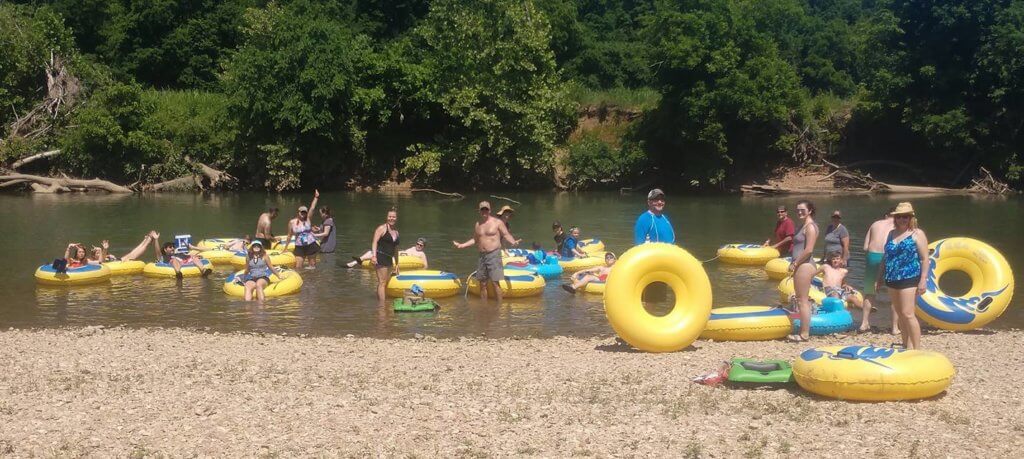 There's nothing like getting a little exercise in the fresh Ozark Mountain air to make you feel good about yourself! Even if you're just taking part in a gentle paddle in a canoe or kayak or floating aimlessly, being outside and close to nature will lower your stress levels, help you sleep better and make you a happier person.
Get closer to nature. Waterway wildlife is generally less shy around paddlers, so you'll spot things hikers rarely have the opportunity to see.
You'll meet new people with your same interests. People who camp and canoe or float are a happy bunch and sharing burnt hotdogs, a cold beer and s'mores over a campfire after a beautiful day on the river is awesome.
---
---
You'll look great in a tank top! Yep, canoeing and kayaking uses most of the muscles in your arms, shoulders and back—it's wonderful for toning your upper body… but don't forget the sunscreen!
Paddling and floating give you something to look forward to. The next time you're stuck in front of an office computer or stuck in 5 o'clock traffic close your eyes and remember how much fun you had at Camp Tomahawk and how much fun you'll have when you return. Picture yourself getting into a canoe and floating out onto still water surrounded by beautiful trees. It's an instant stress reliever.
Another good reason to paddle is that canoeing and kayaking are low-impact. Unlike running,  playing basketball or soccer paddling is less demanding on knees, joints and soft tissue. 
It's fun at Camp Tomahawk. Millions of people go camping and canoeing or kayaking every year for good reason. Have you ever seen a grumpy person floating in a tube? We didn't think so. 
Your entire family can get involved. Canoeing is an incredibly accessible sport and is great for kids and adults of all ages. Rather than taking your kids to a movie to sit in silence and eat junk food on a sunny afternoon why not take your kids floating? Spending quality time in the beautiful Ozarks with your kids is the perfect way to stay connected.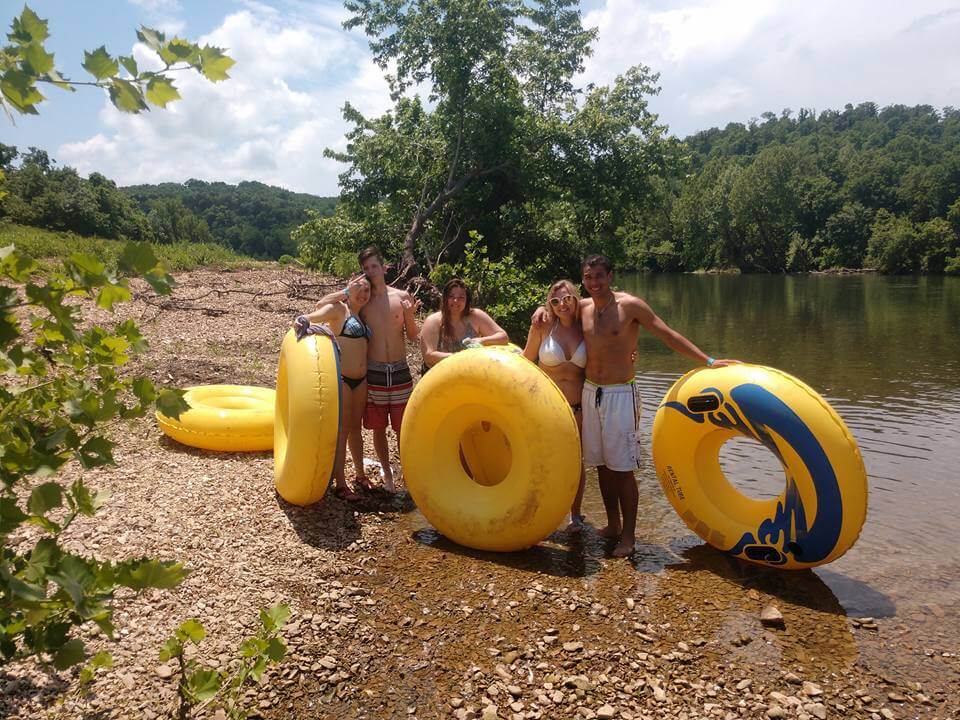 ---
---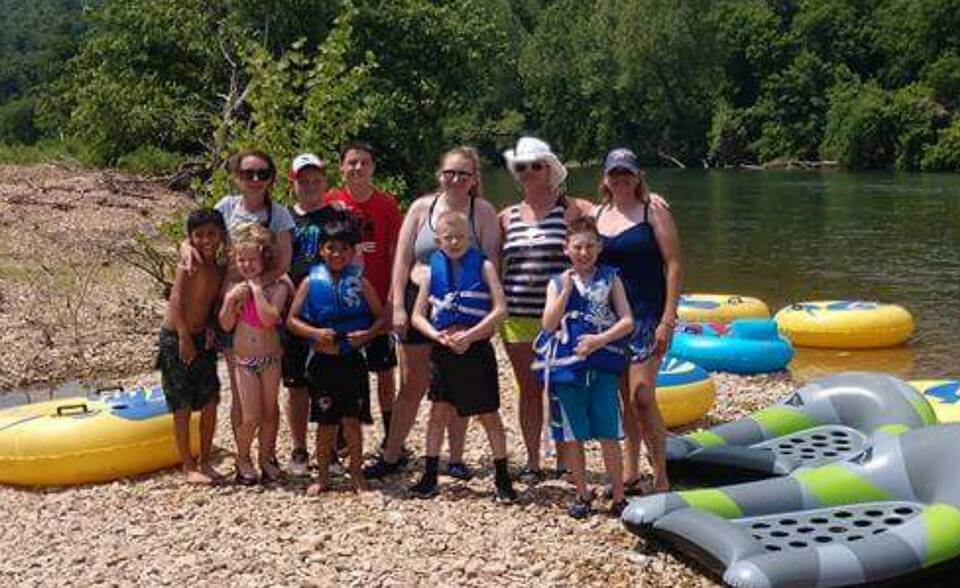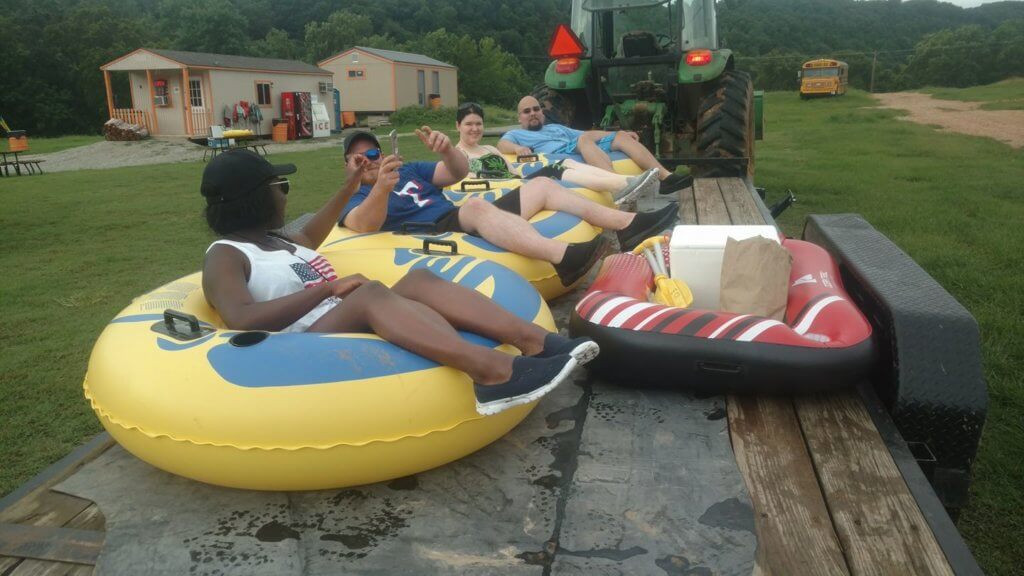 Camp Tomahawk is super affordable! There's no need to buy tubes, canoes or kayaks at Camp Tomahawk. We rent the gear you need for a great day on the water in our General Store. 
Time on the water will broaden your horizons. Once you've mastered the basics, one of the best things about canoeing or kayaking is the plethora of experiences you can enjoy. Our short two-mile lane feeds into beautiful Table Rock Lake where the options for additional fun are endless.
MISC. INFO
We offer group discounts for groups over 10 people. Please email or call for more information.
The tube float will be available daily for those interested as long as river conditions are safe. Tickets for the float can be purchased at the general store.
We do not ban alcohol on our premises, but we ask you follow the rules of the waterway on such. No glass bottles!
Be sure to bring the appropriate equipment for your float. We provide the tubes, but we suggest closed toed shoes so you can stop with ease at the end. We also suggest any weak swimmers or younger children wear a life vest for their safety. We will have a limited quantity of life jackets, therefore bringing your own will allow for a quicker departure.
---